how to pay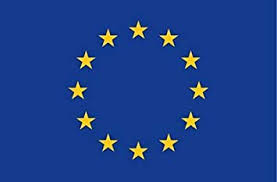 Intra-community purchase
If you have a valid VAT-ID number and the invoice and shipping address of your order is located in a EU member state (outside Germany) you may automatically purchase in our online shop without having to pay the German value-added-tax. To do so, you just have to set up a customer account (do not order as a "guest" ) and enter your VAT ID number into your customer data. The online shop will automatically verify the number and will then change your customer account acordingly, so that you can place orders without German VAT.
SHIPPING
For most European countries (islands may be an exception) we do not charge extra shipping cost for Bowell tractor implements.
Depending on the weight we either ship by parcel service or forwarder.
Almost all Bowell machines are being shipped in their specially designed wooden boxes, to ensure best possible shipping security.
Bowell sparepart and accessory orders are shipped based on a european shipping flatrate of € 22,50 , no matter how large or heavy your order ist.

PAYMENT
1. Payment by european bank transfer / IBAN / SEPA
When choosing bank transfer as payment term, we offer you a 3% discount on your order. This discount is automatically deducted from your order and is clearly stated on the order confirmation you will receive by eMail after placing the order with us. As soon as the amount has arrived to our account, your order is shipped same or next business day. Please do not forget to add the order no. into the payment purpose section of your bank transfer.
Please send your bank money transfer to:
Beneficiary: V&B Europe GmbH
BIC/SWIFT: NOLADE21HAM
IBAN: DE10 2075 0000 0090 9157 78
---
Payment by
2. Paying with PayPal is easy, safe and fast.

That´s how it works:
Just pay by only 2 clicks without having to enter any bank or credit card information. You only need to set up one your PayPal account.
Choose "PayPal" as your payment method on your online order in our shop. You will be automatically guided to
the secure payment document on the PayPal homepage. If you already have a PayPal account you only need to
login and confirm the payment or you setup a new account and enter the necessary data.
Within seconds we receive your payment and can ship out the order right away.
Your bank and credit card information is not transfered to the online shop, but stays confidential between you
and PayPal. Using PayPal is always free of charge for the customer !

Your benefits:
• Easy two clicks for payment -- no bank account or credit card information needed.
• Secure Bank account or credit card data is not transfered to online shops.
• Fast Fast payment within seconds.

In case you do not have a PayPal account yet, please click for more information: PAYPAL-Website
---
3. Payment by credit card
This type of payment is also handled by Paypal and does not need any paypal account or membership. You also do not need to setup any account with Paypal to use your credit card for payment.