POWER SPRAYER BOOM SPRAYER
1
to
8
(from a total of
8
)
Online shop for field sprayer - motorized sprayer - blower sprayer - Buy cheap field sprayer
A field sprayer motorized sprayer atomizes liquids and distributes them to plants and soil in arable, horticultural, fruit and viticulture.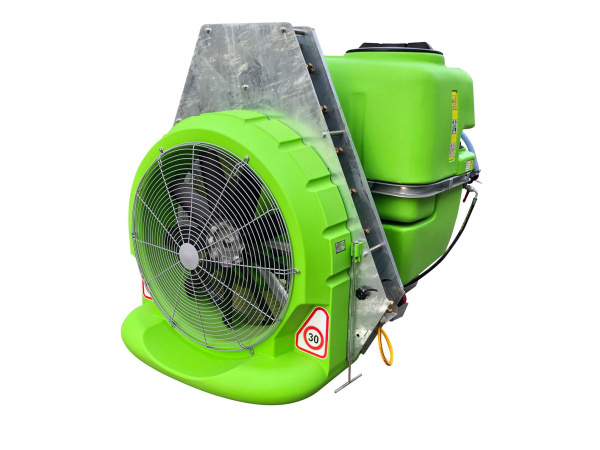 Field sprayers, motorized sprayers and fan sprayers
are plant protection devices that are used in gardens, plantations, tree nurseries and agriculture for plant protection and fertilization. Depending on the type of plant and area, different types of application, spray nozzles, pressures and means of transport are used. Depending on the tank volume and purpose, different terms are used for field sprayers. While for small gardens portable devices (garden sprayers) with low weight and tank volume are often used, where the pressure is generated by manual pumping, there are already battery and motor-powered sprayers from 30 L tank volume. These motorized sprayers can be mounted on vehicles or are equipped with large tires and are easy to transport.
 
Technical structure
A field sprayer consists of a tank with agitator, pump, filter, fittings and spray boom or propeller . With complex field sprayers, the spray pressure can be controlled via an on-board computer depending on the driving speed. The fold-out spray boom is divided into sections so that you don't always have to work with the entire working width. For filling The side of the pesticide concentrate is fitted with an inlet sluice from which the pesticide is sucked in. If active ingredients are available as powder or granules, a line is installed to mix and rinse the substances with broth from the container.
Blower sprayers distribute the spray mist by means of a blower so that the parts of the plant to be protected are adequately wetted. The air flow causes herbicides to be atomized so finely that even parts of plants hidden by leaves and the underside of the leaves can be reached. There are nozzles that produce the smaller, as well as those that produce the larger drops. Large drops have the advantage that there is less wind drift.
Buy motorized sprayer / field sprayer in our online shop. Shipping is free and you get the best price-performance ratio on the German market.  
Our current motorized sprayer / field sprayer / fan sprayer product range: